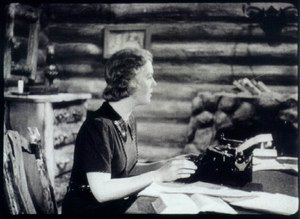 North Pole; a cottage;
a woman thinks about the scenes of her new novel.
Her imagination begins to wander...
POLES
Animation 35mm. 1991.
(co-dir. with O.Boulanger).
2 min.30. Colour.
Painting and chemical treatment
on black & white print 35mm.
Original language: French.
Genre: Drama.

29 festivals entries.
TV & theatre sales.